2020 and its continuing aftermath was not just an unprecedented challenge, it was a confluence of unprecedented challenges. There is the health impact of the COVID-19 pandemic, taking the lives of over 25,000 Angelenos and counting. There is the ongoing economic crisis, driving up Los Angeles' unemployment rate to the highest in the nation at 18.8% — before unevenly recovering. There is the social impact: school closures, isolation and its toll on mental health, and an ever-worsening homelessness crisis.
There has been a newly urgent call for racial justice in response to the horrific murder of George Floyd and other Black Americans by the police, itself a reflection of generations of systemic racism at every level of society.
A series of challenges of this magnitude would be jarring for any community. For Los Angeles, these intersecting crises have exposed the underlying faults — discrimination, economic inequality, unequal access to basic resources, etc.— that have been neglected for decades. Los Angeles has for too long been a tale of two cities. Whiter, wealthier areas have been living the California Dream while those in poorer and predominately BIPOC communities have been struggling, through no fault of their own. Coming out of the pandemic, we cannot just go back to the divided city that was. We must create a new, just, and whole Los Angeles that can deliver the California Dream for all Angelenos. We must serve as an example to the country and the wider world about how to turn this crisis into a bold push for social, economic, and racial justice.
The response by our institutions — government, the private sector, nonprofits, etc.— has been
innovative and also insufficient to the challenges at hand. This is not to discount the life-saving work done by our healthcare, frontline, and essential workers and so many others across our communities: Healthcare workers pushed to exhaustion and still caring for patients round-the-clock; Teachers up late at night to smooth the transition to online learning for our kids; NGOs working not just to complete their own vital missions but taking on new roles and urgent needs.
The Committee for Greater LA recognizes that as incredible as the efforts have been of so many in our communities, we need a similar high-level collaborative effort to chart the way forward.
"WE ARE IN AN UNPRECEDENTED TIME WHERE THERE IS INVESTMENT FROM EVERY LEVEL — FROM GOVERNMENT, NONPROFITS, THE PRIVATE SECTOR, AND OTHERS — TO MEET THE NEEDS OF THE COMMUNITY. THE UNDERLYING ISSUES HAVE BEEN EXACERBATED BY COVID-19 BUT THEY HAVE ALSO BEEN MORE EXPOSED AND MORE MAINSTREAMED. WE HAVE INCREASING POLITICAL WILL AND RESOURCES. NOW WE NEED TO DELIVER RESULTS."

No Going Back LA Report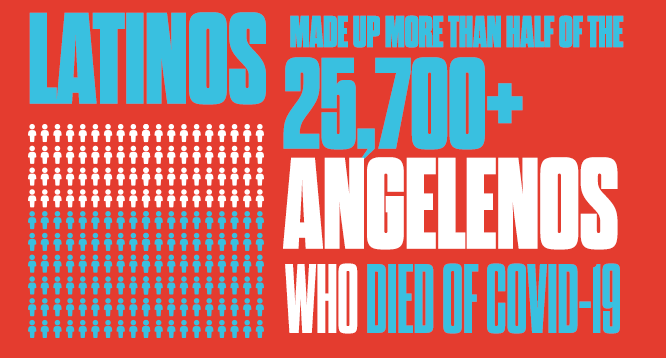 The Committee for Greater LA's No Going Back report was created by some of the largest civic
organizations in Los Angeles ranging from the non-profit, private, academic, and government sectors with the shared goal of independently examining how to best respond to COVID-19, especially to better serve communities who have been neglected by our city for far too long. The Committee's report is based on detailed quantitative and qualitative research and the lived experiences of so many in our diverse community.
No Going Back is not intended to duplicate or replace essential work being done in Los Angeles by other organizations, but rather to call attention to systemic issues, forge new alliances, and build the roadmap to achieving a more equitable Los Angeles. We are not safe and healthy unless everyone is safe and healthy so we must work together to ensure justice for every Angeleno.
The report drew up detailed recommendations across 15 issue areas ranging from housing affordability and economic stress to healthcare access and mental health, all of which intersect both with each other and with the pandemic. The report has already helped shape how the government and other institutions have responded to COVID-19, including in budgeting and vaccine distribution. In the past year, CGLA has deepened its understanding in four of these 15 essential challenges; and released two follow-up reports on the Black experience in Los Angeles and homelessness, with additional research underway on high-speed internet access for all and the state of LA's nonprofit sector.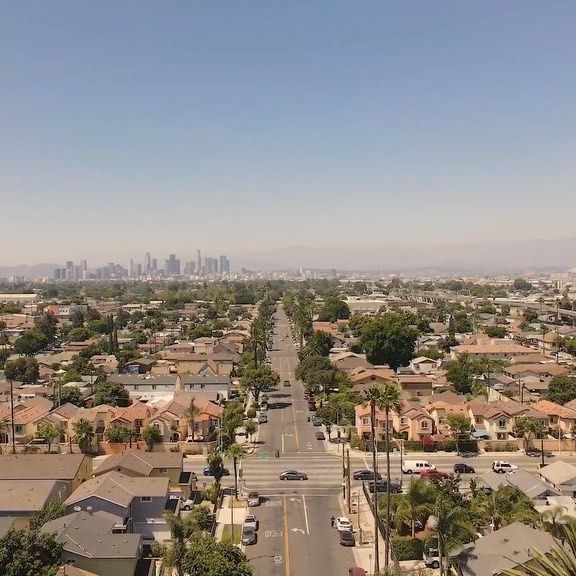 Housing & Homelessness
Earlier this year, we examined a fundamental core of the homelessness crisis that has been far too often neglected — poor governance and coordination. Our report, "We're Not Giving Up – A Plan for Homelessness Governance in LA", shares steps to increase coordination, develop metrics, and devote resources towards the shared goal of fairly housing all Angelenos. In resolving the crisis, we must also center the unhoused themselves, which disproportionately includes those from the BIPOC and LGBTQIA+communities and those with mental health challenges.
Addressing Anti-Black Racism
Released this August, our follow-up report on the Black experience in Los Angeles, "The Path to Justice Runs through Equity: Ending Anti-Black Racism in Los Angeles", aims to center and uplift the voices and vision of Black Angelenos. Anti-Black racism has for far too long been deeply embedded in Los Angeles' social, economic, political, and physical infrastructure. It is past time for a full reckoning and redressing of the injustices of our past and present so we can build a better future together.
Internet As A Right
In terms of internet access, we want to ensure that access to broadband is seen as the essential public and human right that it is. It is unacceptable that while a majority of Los Angeles turned to the internet to access healthcare, work, education, and social life during the pandemic, 16% of low-income Angelenos remain unconnected to the internet. We are working to lay the groundwork for the path forward that makes affordable and reliable internet access available for everyone on a forever basis.
Strengthening the Non-Profit Sector
We also aim to highlight the increasing burdens on the essential non-profit sector. The non-profit sector disproportionately employs and serves our most vulnerable communities. Yet it is burdened by cumbersome processes that make much-needed resources and partnerships inaccessible. Much of the sector has been stretched near the breaking point during the past 18 months, even as it has delivered services on an unprecedented scale. Now is the time to fundamentally rebuild the strength of the sector for the long haul.
As part of this one-year anniversary, we are also publishing a series of blog posts on each of the 15 issue areas covered by the report. Each post will include context on the challenge, conceptual and practical steps on the path forward, and resources for getting engaged and taking action.
THIS IS JUST THE BEGINNING OF THE WORK THAT NEEDS TO BE DONE. WE CANNOT SOLVE GENERATIONS OF DISCRIMINATION AND NEGLECT IN A YEAR, BUT WE CAN LAY THE GROUNDWORK FOR FULLY ADDRESSING THESE SYSTEMIC CHALLENGES. IN THE HISTORY OF LOS ANGELES, WE HOPE THIS MOMENT WILL FINALLY BE WHEN WE TAKE THE NECESSARY STEPS TO FULLY MEET THE NEEDS OF ALL ANGELENOS. WE ENCOURAGE YOU TO JOIN OUR DISCUSSION AND EFFORTS TO REBUILD LOS ANGELES AS A WHOLE, EQUITABLE, AND JUST COMMUNITY FOR ALL.