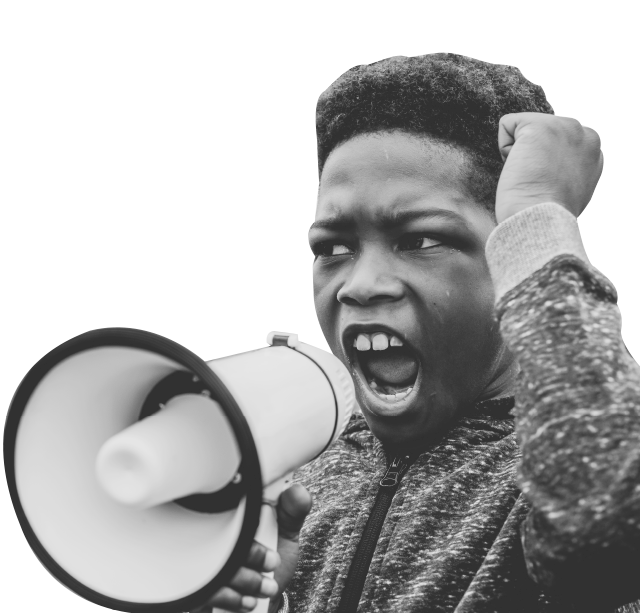 Black
Experience
Action
Team
Ending Anti-Black Racism in Los Angeles
In September 2020, the Committee for Greater L.A. (CGLA) produced a landmark report, No Going Back: Together for an Equitable and Inclusive Los Angeles, that shined a light on the disparities in Los Angeles and began to chart a course towards a more equitable L.A. County. This report led to the formation of The Black Experience Action Team (BEAT).
Beginning in January 2021, the BEAT has held intersectional deliberations about the state of Black communities, institutions, and systems across Los Angeles. The result is an upcoming report titled The Path to Justice Runs through Equity: Ending Anti-Black Racism in Los Angeles.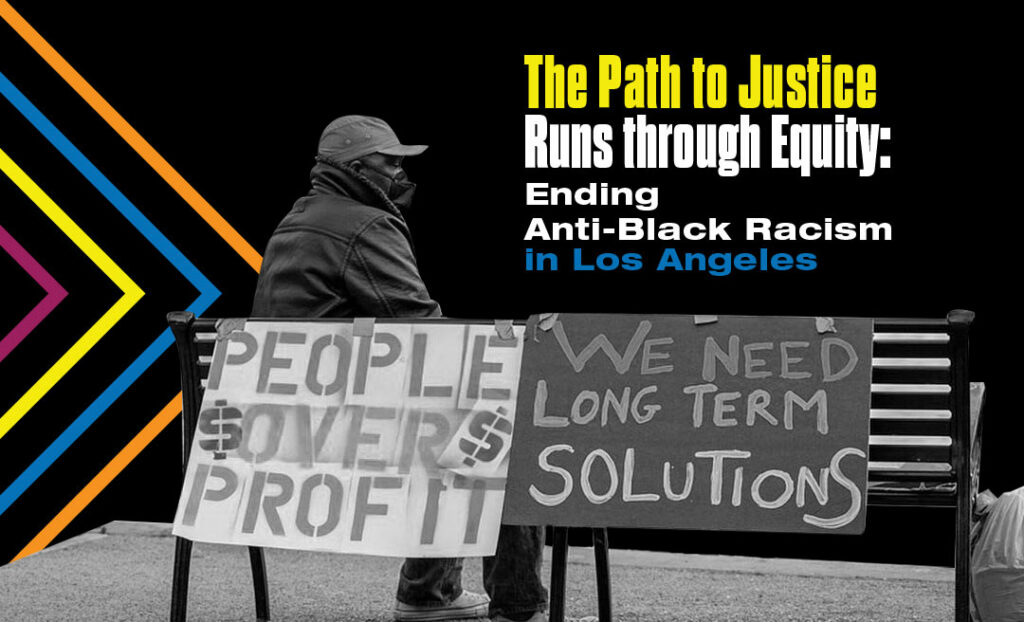 The BEAT delved deeply into many of our community's aspirations and asked the question, "What does a Los Angeles free of anti-Black racism look like?"
We've organized each issue area to include specific requests for each sector: philanthropy, government, nonprofit, and corporate – as it will require the collective action of every Angeleno to ensure that we eradicate anti-Black racism in all of its forms while building an equitable LA where everyone thrives.
We ask you to read, reflect and then take action by taking our #NoGoingBackLA pledge.
"Black Power is giving power to people who have not had power to determine their destiny."
Multilingual Press Kit
The Black Experience Action Team Members
April Verrett
Dr. Ange-Marie Hancock Alfaro
Brenda Shockley
Charisse Bremond-Weaver
Corey Matthews
Dr. David Turner
Denita Willoughby
Derek Steele
Dr. Diandra "Dee" Bremond
Eddie Anderson
Fredericka McGee
Janel Bailey
Jeffery Wallace
Jimar Wilson
Joanna Jackson
Karen Mack
Karim Webb
Kristin Sakoda
Linda Oubré
Mark Wilson
Michael Lawson
Marsha Bonner
Nana Gyamfi
Pamela Bakewell
Porsha Cropper
Rachel Brashier
Reginald Webb
Renata Simril
Rex Richardson
Sharon Brown
Shimica Gaskin
Dr. Va Lecia Adams Kellum
Yvonne Wheeler
Sam Lewis

Meet the Candidates: A Virtual Forum Series
"I don't understand why everyone is in the same game, but they don't act like partners. They act like competition and that doesn't help solve homelessness"
There is no excerpt because this is a protected post.