The mural, "Ancestral Healing" by female artists @mrbbaby @msyellowart @ahlise.vela @desiboocreations on the corner of Glenoaks Blvd. & Sayre St. in Sylmar is now complete!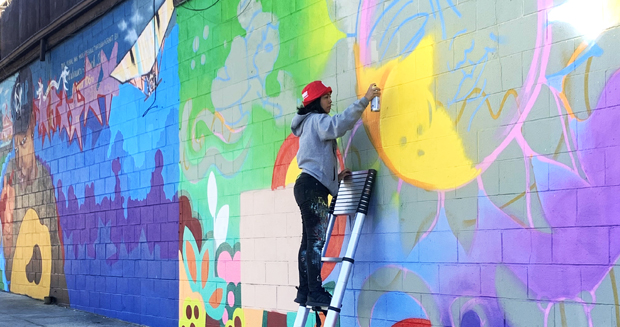 The mural is a collaboration between #NoGoingBackLA and our partners @1111.projects. The Art4[Change] campaign aims to engage youth in public art through self-expression and mentorship. Leading up to the mural we hosted several youth community events which the artists led and pulled inspiration from for the mural.
"I want [the community] to feel 'seen' I want them to feel heard…I want them to see their stories on the wall." –@desiboocreations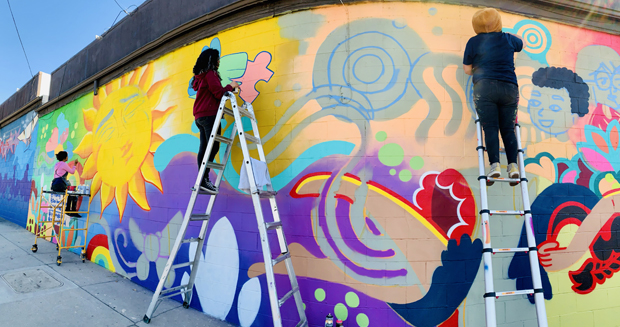 Leading up to the painting of the mural we hosted several events with the artists themselves and 1111.Projects from which the artists pulled inspiration to complete the mural. The mural encompasses the vision and experiences expressed through art from a BIPOC student's perspective. Through art we can empower our voice and lend our unique perspective on social justice, equality, and more.
Read more about what the artists had to say in the San Fernando Sun article.