We are excited to wrap up our Winter/Spring 2022 #Art4Change Campaign!
Thank you to our partner Self-Help Graphics, the participating artists and organizations, and to the Getty Foundation for their support of our work.
No Going Back LA's #Art4Change initiative centered on community resiliency and youth voices in the planning and implementation of creative interventions, installations, and experiences in response to and envisioning a future after the pandemic.
Recognizing the rich and powerful diversity of Los Angeles County, the initiative was structured to provide an overarching set of prompts – Imagining, Healing, and Co-creating – that could be interpreted to reflect each community's individual needs and cultural representation.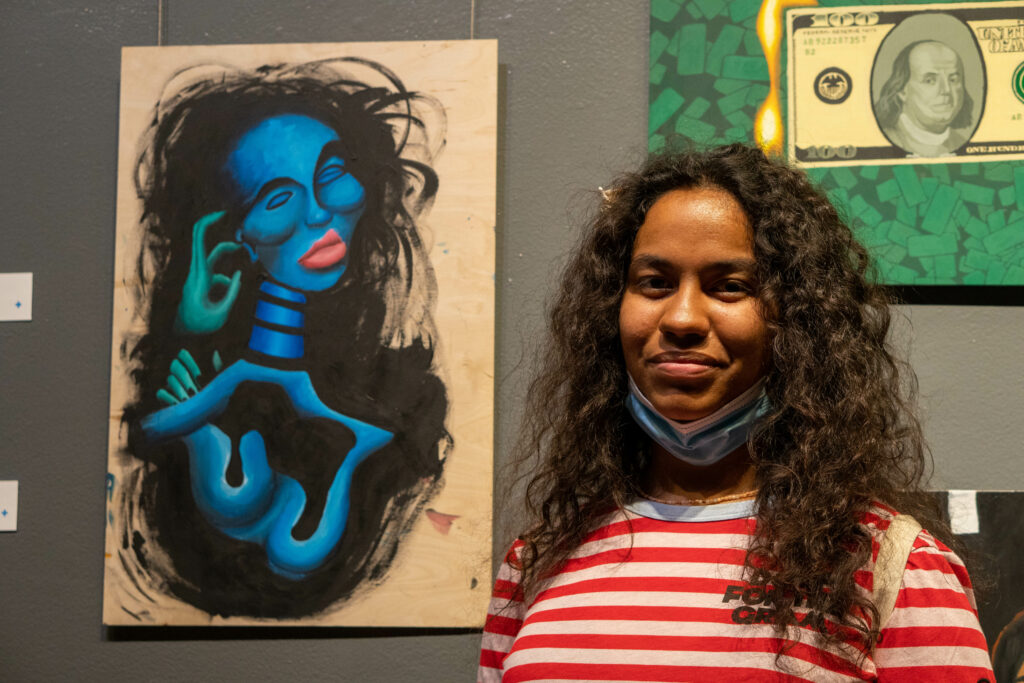 In total, we reached over 1,500 participants, over 13 artists, 9 partner organizations, and 5 county districts. Through our artist collaborations the communities of East Los Angeles, Long Beach, Pomona, Lancaster, Boyle Heights, South Los Angeles, and Sylmar were represented in every step of each art piece.
Together with our organizational and artist collaborators, we provided a space for directly-affected community members to turn their voices, feelings, and experiences into art that the whole community can experience. "Our belief is that when there's a crisis, that's when it's time for artists to get to work," said Erin Stone, cofounder, and codirector of 11:11 Projects. "What these artists create is essential to recording the experiences of the public. That's really what we're doing here with this mural."
Thank you to all the amazing artists who worked with us to bring these projects to life:
Organizational partners:
Lancaster Museum of Art and History
The School of Arts and Enterprise
Read more about our work on the Getty Blog.
#Art4Change was made possible with support from the Getty Foundation.