In October and November 2021 CGLA teamed up with Khmer Girls in Action and Jovenes, Inc. to host youth participants working alongside artists to inform the design of two large paintings. Participating youth explored the topics of their lived experiences including homelessness, and its associated challenges of abuse, poverty, and how to move forward finding permanent homes, in health and well-being. This collaboration was led by artist Tidawhitney Lek and Karina Vasquez assisting. Enjoy the photos below of the painting which captures the spirit of community organizing and the fight for affordable housing for all.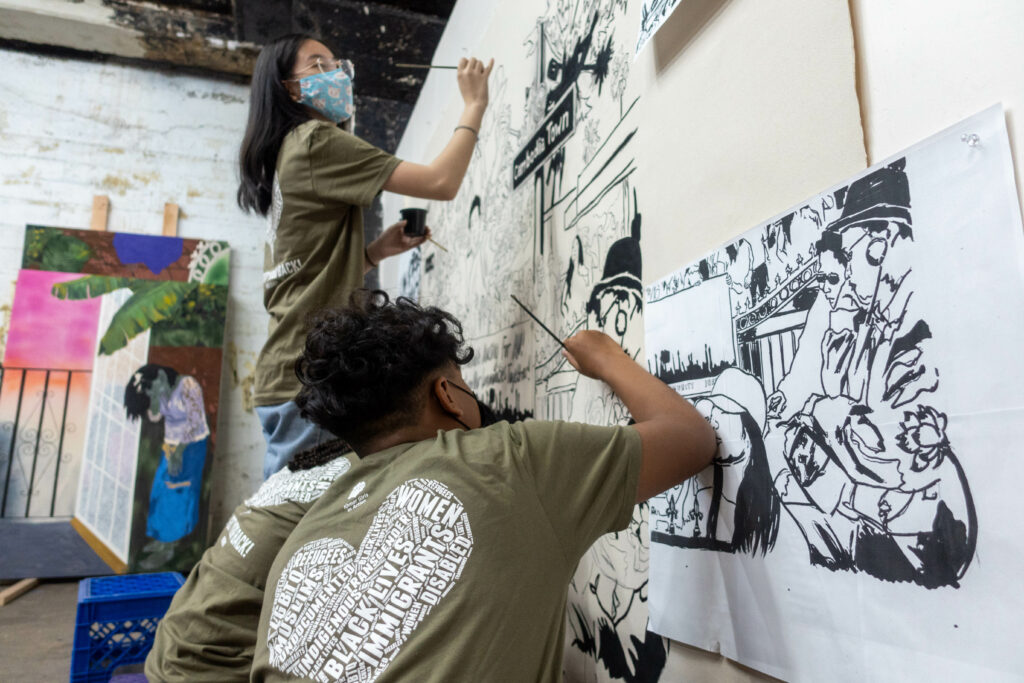 About Khmer Girls in Action:
Khmer Girls in Action is a community-based organization whose mission is to build a progressive and sustainable Long Beach community that works for gender, racial and economic justice led by Southeast Asian young women.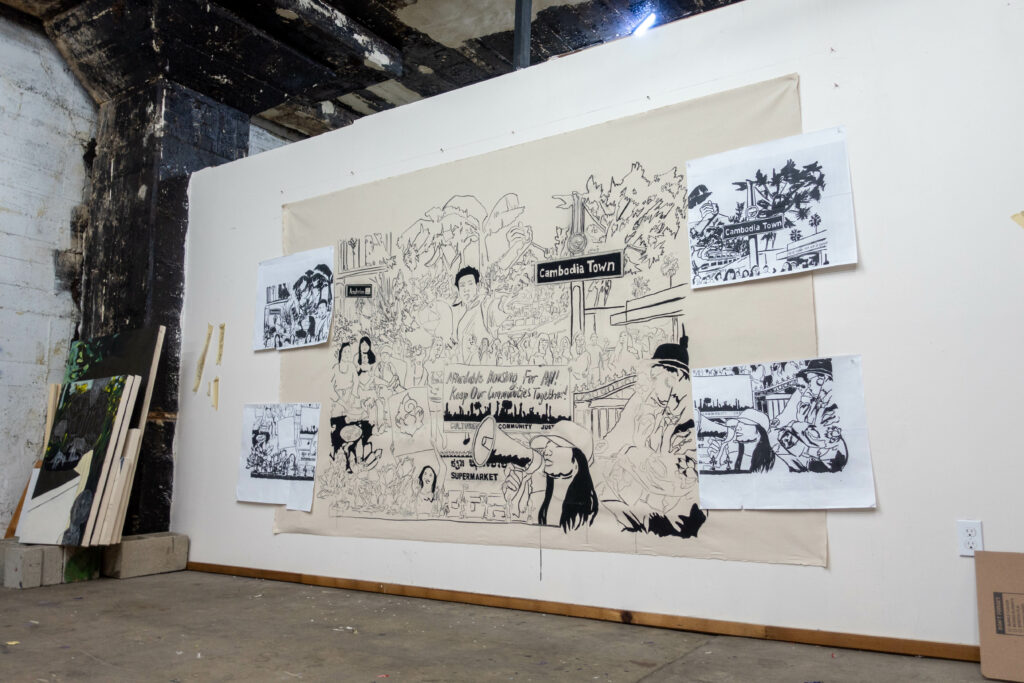 About Jovenes, Inc.:
A home and family for those without, Jovenes helps youth, ages 18-25, end their cycle of homelessness. Located in Boyle Heights and serving communities throughout Southeast LA County, Jovenes works deeply with our youth focusing on not only their needs for housing but also healthcare, education, employment, and trauma recovery. We empower those we serve because we believe that homelessness does not define our youth. Our mission is to help homeless youth become active and integrated members of our community. Together we work to develop pathways for personal and professional growth so young people can move into permanent housing and make meaningful contributions to the community we share.