The events of the past few days serve as a reminder of the work left to do to foster inclusion, understanding, and solidarity across communities, and we are committed to achieving that.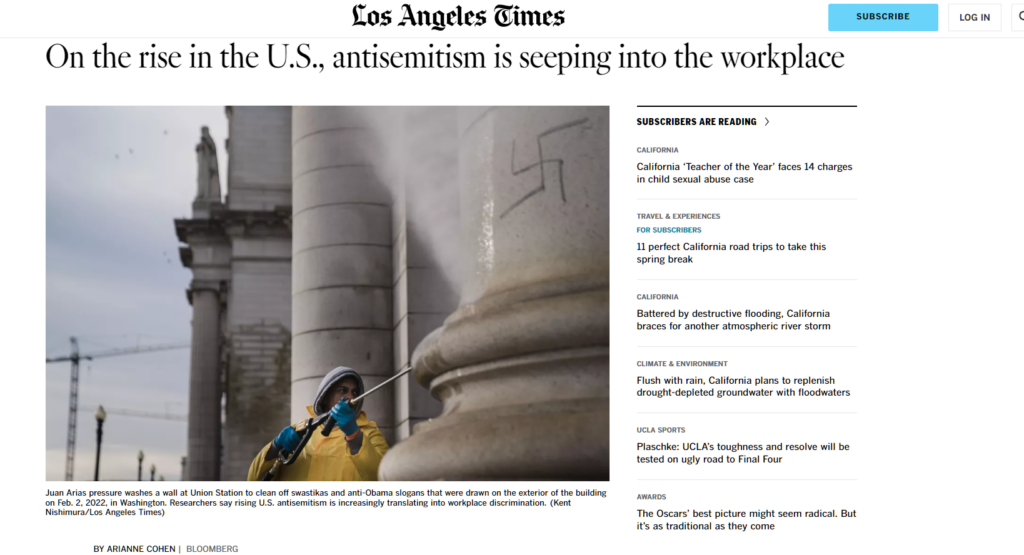 As reported by the Los Angeles Times, incidents of antisemitic harassment, vandalism, and assault reached a 42-year high in 2021. According to Los Angeles Police Department data analyzed by the Center for the Study of Hate and Extremism at Cal State San Bernardino, hate crimes in Los Angeles rose by 12% in the first 10 months of 2022 versus the same period in 2021. Hate crimes targeting Black people rose 38%, to 168 from 122, and anti-Jewish hate crimes went up 13%, to 80 from 71.
We encourage you to support #LAforAll, a creative-led campaign from LA's Civil + Human Rights and Equity Department to stand against hate and encourage our city to speak up and speak out against hate crimes and incidents. If you've experienced hate in our city, call 311 to report it. Visit LA for All to access additional resources and learn more about these efforts.
We stand with the Jewish community. Antisemitism and hate speech of any kind are unacceptable and harmful.