We must work to keep all housed Angelenos in their homes and address the insufficient supply of affordable housing.
The Challenge
A year since the release of "The No Going Back LA" report and homeownership, the cornerstone of the middle class and the American Dream, remains out of reach for many Angelenos. This gap is especially evident in LA's BIPOC communities – while more than half of white households in Los Angeles own homes, only 34% of Black households and 39% of Latino households can say the same. In 2019, the average cost of a house in Los Angeles was more than double what the average Black, Latino, and Native household could afford.
Black, Latino, and immigrant communities of Los Angeles are also more likely to be rent-burdened. In a 2020 survey of South and Central Los Angeles renters, more than 60% of survey respondents reported having to cut back on food, 45% on clothing, and 33% on transportation in order to afford rent. Indeed, nearly half of renters had to take on additional debt during the previous two years in order to afford their rent. The scarcity of affordable housing — an estimated shortfall of 499,430 homes — further restricts mobility, exacerbating an already staggering homelessness crisis and causing increased economic stress and health risks within communities most in need.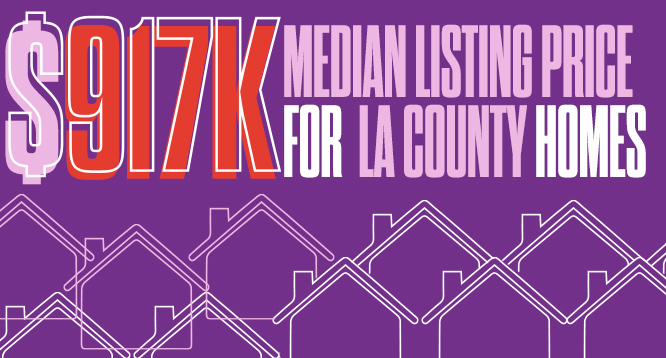 The COVID-19 pandemic has only compounded these injustices further. The contagious nature of the virus indoors made it unsafe for those who live in overcrowded housing units – often elderly Angelenos and communities of color, those most vulnerable to COVID-19. Many essential workers, who primarily come from communities of color, faced an impossible choice between continuing to go to work, putting themselves and their loved ones at risk, or losing their jobs.
$317,440 – affordable LA home price for BIPOC households (2019)
LA County's eviction moratorium extended through January 31st, 2022
The job losses caused by the COVID-19 pandemic also threaten the ability of low-income — primarily minority — Angelenos to keep their homes. LA's temporary eviction moratorium, previously set to expire on September 30, 2021, was extended by the LA County Board of Supervisors through January 31st, 2022. While the extended moratorium won't prohibit landlords from pursuing evictions moving forward, the updated motion does provide residential and commercial tenants with essential legal recourse to combat unfounded eviction efforts.
The Way Forward
A plan for making Los Angeles affordable for all must consider immediate, medium-term, and long-term solutions. We must work to extend rental and utility assistance to those most at risk of losing their homes. The most recent California State Budget, for instance, included a $5.2 billion program to pay back 100% of the rent for low-income renters affected by the COVID-19 pandemic, $120 million over three years to provide legal services to renters and homeowners at risk of eviction and foreclosure, and $2 billion for Los Angeles Department of Water and Power customers who are behind on their electric and water bills due to the pandemic.
We will also need to increase affordable, sustainable, and fair housing options in Los Angeles, emphasizing options that increase resiliency and prioritize housing for people of color. Los Angeles philanthropic organizations have given more than $6.6 million to organizations addressing Housing Affordability in the last year — organizations that work to reform zoning and tax codes, streamline the construction of affordable housing units, and implement accountability structures to furth the equity goals of the housing revival. Such work has recently been bolstered by CA State passage of SB9 and SB10, legislation intended to increase statewide housing density as well as generate the development of multi-family dwellings in previously prohibited areas.
We must develop deep, systemic change that reframes housing as a fundamental right in Los Angeles. Through coordinated efforts and intersectional responses that include building a just economy, tackling systemic discrimination systems such as healthcare, transportation, education, employment, and rebuilding neighborhoods through community-based leadership, we can make LA a home for all.

– No Going Back LA Report