NGBLA Collaborated with womxn artists from around the Los Angeles community to "paint" a picture of the realities for many Angelenos pre-COVID-19 and now. These artists hail from the underserved and underrepresented communities that are represented in the report.
62% OF ARTISTS HAVE BECOME FULLY UNEMPLOYED DUE TO COVID-19.

– CGLA
Artists play a vital role in creating social change. . .
We are excited to document the journey of visual and performing artists from Los Angeles County communities who have been left behind, ignored and underserved for decades. By telling the LA story through public art we hope to start a dialogue with all of you about where we've been, where we are and where we want to go next. The truth is, a broken system is no longer tolerable.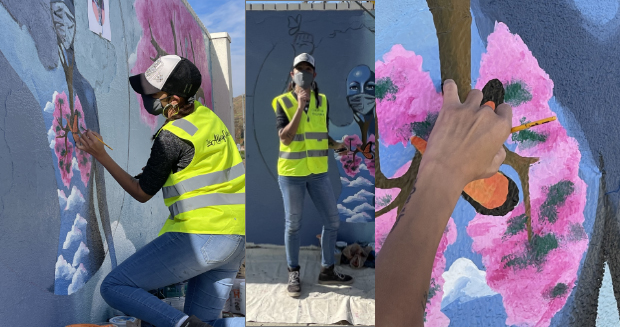 "Art and rebellion often go hand-in-hand and redefinition is often accompanied by creation."

– Erin Stone, Co-Founder of 11:11 Gallery